Parents of special needs kids are no different than any other parents. They want the best for their children. They want them to have fulfilling lives full of positive and meaningful experiences. They want their kids to succeed. They want their kids to thrive. And a thriving child is an active child, one that's exposed to the everyday environments and activities that surround them. The problem for parents of special needs children with sensory processing issues is that sharing everyday activities outside the home – like shopping, eating at a restaurant, and attending public events – can sometimes be a monumental challenge. That's because taking their children out always comes with the possibility of a dreaded meltdown brought on by sensory overload.
You don't have to have a special needs child to know about sensory overload – or what you might think is sensory overload. Many people believe that it's the same thing as a temper tantrum. This is incorrect. A temper tantrum is an outburst that occurs when a child wants something and he or she isn't getting it, like that candy bar on the rack next to the checkout at the market, or maybe just a parent's attention. Sensory overload is something entirely different and that requires a totally different response. While instances of sensory overload can occur to almost anyone, almost anywhere, they are likely to happen more often with special needs children, especially those with autism, ADHD, and any of a number of other disorders and conditions.
Having a clear understanding of just exactly what sensory overload is – and how it affects special needs children – is crucial to the lessening the frequency and severity of sensory overload triggered meltdowns in public. That's what this guide is all about.
What is Sensory Overload?
Sensory overload is a condition that results from the overstimulation of one or more of an individual's five senses caused or triggered by certain elements in his or her surrounding environment. Specific examples of sensory overload triggers include:
Hearing: noises (talking, yelling, music, street noise, etc.) oftentimes coming from more than one source, such as a crowded room of people talking at the same time, or music played loudly in combination with people talking; loud, concussive noises coming from a single source.
Sight: bright lights (spotlights, lamps, or movie, TV or computer screens); pulsating, strobing or rapidly-changing light sources; cluttered or crowded spaces; environments with a great deal of movement.
Touch: being touched by an animal or other person, or even an inanimate object; particular types of fabric against the skin or simply wearing clothing.
Taste: specific types of food, such as spicy foods or foods prepared in an objectionable way.
Smell: strong or unfamiliar aromas (foods, perfumes or colognes, etc.)
Vestibular issues: motion sickness; dizziness; loss of balance.
In many cases, sensory overload results from a combination of the overstimulation of two or more senses at the same time.
Just about anyone can experience a sensory overload event (aka meltdown) given the right environment and circumstances. However, sensory processing issues – which can lead to sensory overload – are often a feature or component of any one of a number of other disorders, including:
Attention deficit hyperactivity disorder (ADHD)
Autism
Chronic fatigue syndrome
Echolalia
Fibromyalgia
Generalized anxiety disorder
Posttraumatic stress disorder (PTSD)
Schizophrenia
Synesthesia
Tourette syndrome
Sensory processing issues are most commonly associated with neuro-developmental conditions that fall under the heading of autism spectrum disorder (ASD).
Generally speaking, sensory overload issues are the inevitable result of an ever-changing and quickening modern world full of sights and sounds purposely designed to constantly assault the senses. Most people are able to adjust and cope with their busier, more congested lives. But for those with sensory processing issues, it's often all too much. The result? Sensory overload.
Sensory Processing Disorder
The term "sensory overload" is often found in studies and articles that additionally include the term "sensory processing disorder." Sensory processing disorder, or SPD, can be described as multisensory integration malfunction where the individual is unable to process sensory inputs in a way that allows for an appropriate response. Whether SPD is simply a component of other disorders or an actual disorder distinct in itself – or both – remains open to debate. Nevertheless, sensory overload certainly results from some form of misprocessing of sensory information in the brain, the definition of SPD.
Tantrums, Temper Tantrums, Meltdowns, Sensory Meltdowns, Sensory Overload…
Confused? That's not surprising. There's a lot here to be confused about. These terms are often used incorrectly to mean the same thing or describe similar behaviors. And the truth is that tantrums and meltdowns often appear to the average onlooker to be the same. They are, however, different. Here's how:
Tantrums:
Tantrums (or temper tantrums) are outbursts, mostly by young children, that occur in an attempt to force someone to pay attention to the person throwing the tantrum. Tantrums happen for an infinite number of reasons. For example, they can occur when a child doesn't get a toy that he or she wants, or when the child feels that his/her parent is paying more attention or showing preference to another sibling. Tantrums are what we've all witnessed a hundred times in stores and restaurants, on the street and at playgrounds.

Meltdowns:
A meltdown (or sensory meltdown) is a reaction to sensory overload, which itself is the result of an inability to properly process all of the inputs of the senses at a given time. The person suffering a meltdown has no control over what his/her body and mind are doing during the meltdown. Meltdowns can happen to almost anyone with sensory overload issues: young children, pre-teens, teens, and adults.

A meltdown is not a reaction to a failure to get attention. In fact, more attention may be the worst thing that a person can give someone in the midst of a meltdown. A meltdown is not a bad behavioral problem. It's not really a behavioral issue at all. And maybe the single most important thing to remember is that a meltdown is not the fault of the person having it
What Does Sensory Overload Look Like?
To the untrained eye, a sensory overload event or meltdown can look an awful lot like a common run-of-the-mill temper tantrum. There's likely to be any number of things happening during a meltdown, including yelling, screaming, biting, kicking, crying, and lashing out. Like tantrums, a person having a meltdown appears to be out of control. The difference is that the person suffering a meltdown is actually out of control, they're not just acting out.
What Does Sensory Overload Feel Like?
What a meltdown feels like varies significantly from person to person. It's also often very difficult for those that suffer from sensory overload to describe the experience. Words that have been used to describe what it's like include: intense feelings of fear, panic, desperation, anger, sadness, los of ability to think, "spinning out of control," "flipping a switch," "someone taking over my body," and "an explosion of pressure or emotion."
Meltdown Signals and Symptoms
There are a number of telltale signs that indicate the beginnings of sensory overload events. It's just a question of knowing what to look for. While specific symptoms vary significantly from individual to individual, there are several that are quite common, including: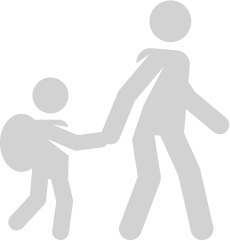 Sudden or extreme irritability
Complaining about ordinary sights, sounds, smells, or other stimuli not apparently upsetting in the current environment
Stopping in place or sudden refusal to participate in or continue with the current activity
Anger and lashing out toward objects or other people
Aversion to touching or being touched
Failure or refusal to make eye contact
Tensing up
Restlessness or fidgeting
Perspiring
Covering of eyes or ears
Loss of balance
Bumping into walls or other people
Hiding
Spitting
Yawning
Hitting or punching
Crying
Whining
Shutting down completely
Dropping into a fetal position
Fleeing or running away while oblivious to surrounding dangers
The above list consists of what are considered "hypersensitive" symptoms. Conversely, sensory overload may be indicated by behaviors that are hyposensitive, meaning that the person reacts with a lower than normal response to stimuli. For example, a common hypersensitive reaction to sensory overload is the immediate and pointed aversion to any form of physical sensation, like being touched, while the corresponding hyposensitive reaction would be the immediate need to be touched or for another form of physical sensation. This need can lead to self-stimulation or "stimming" activities. Examples of stimming include:
Rocking
Spinning
Hand flapping
Squinting
Focus or fixation on a particular object or specific stimulus (like a certain sound or color) possibly involving some form of repetitive movement, such as with a rotating ceiling fan
Putting inedible objects into the mouth
Rubbing or stroking
Sniffing or smelling objects or other people
Pacing
Head banging
Complicating matters, many individuals with sensory processing issues will react to overload situations with a combination of both hypersensitive and hyposensitive behaviors.
Tips for Avoiding a Sensory Overload Event While In Public
There are lots of things you can do to reduce the likelihood of a meltdown. It just takes a little thought and planning. Some are obvious, like simply avoiding places with big crowds, bright lights, lots of noise, and strong smells. Here are a few other suggestions:

Want Some Good News? More and More Businesses are Catering to Special Needs Customers
Businesses are slowly beginning to wake up to the fact that accommodating special needs kids and their parents is good for their bottom line. Some retail chains, for example, have begun holding special "sensory-friendly" events or designating specific "quiet hours" during which lights in their outlets are dimmed and music is turned off. In another case, a major commercial landlord has offered special Christmastime events that include special shopping hours with dimmed lights and limited crowds, and feature a "Caring Santa" trained at dealing with kids with sensory processing issues. While these efforts by retailers are still few and far between, they hopefully represent a growing trend. In the meantime, parents and others advocating for the special needs community may want to let their local merchants in on what these other businesses are doing.
What to Do if Your Child is Having a Meltdown
Spotting one or more of the above-listed symptoms early while out shopping or in another public place may in some cases allow you to act to prevent a total meltdown, but it's highly unlikely you'll be able to avoid them altogether. When a full-blown meltdown does happen, here are a few suggestions for what you can do to help:
Stay Calm

A meltdown can be extremely stressful not only for the person having it but for others in the immediate area. As a parent of a child having a meltdown, your primary goal is to help calm your child down. This is next to impossible if you're not calm yourself. Try not to talk to your child too much. Once the meltdown is happening, your child's brain is likely unable to process what you're saying, anyway. Relax and remember that a meltdown is not a behavioral problem (i.e. tantrum), so respond accordingly.

Allow Your Child and Make Sure Your Child is Safe

A child in meltdown mode is not in control of his or her surroundings, so you have to be. You're probably pretty good at keeping all dangerous objects away from your child at home, but that can be nearly impossible in a public setting. Therefore, it's important to assess your child's immediate surroundings and remove any objects that could prove dangerous. Examples include sharp or breakable items, and anything that your child might throw or swallow. But you know already what's dangerous to your child. The key is to simply use your parental common sense.

Remove Sensory Overload Triggers, If Possible

Returning your child to a calm, safe state as soon as possible is the goal once a meltdown has begun. That means one of two things: removing the triggers causing the sensory overload or removing your child from the triggering environment. As the parent of a child with sensory processing issues, you've become keenly aware of those things that trigger an overload, so start by identifying and removing those triggering issues as quickly as possible. This is, of course, easier said than done in a store or restaurant, but do the best you can. For example, if a salesperson or waiter is nearby – and it's likely one is – ask them to help by dimming the lights or turning off music.

If You Can't Remove the Surrounding Triggers, Then Remove Your Child from the Surroundings

The best course of action may just be to remove your child from the current overstimulating environment. This may simply mean leaving the store or restaurant immediately. You may also want to ask the nearby salesperson or waiter if there is a quiet room or area nearby that you can take your child to. It never hurts to ask. Whatever action you take, remember to treat your child gently while doing so.

Use Your Emergency Meltdown Kit

You prepared your emergency meltdown kit for just this situation. Now is the time to break it out.

Use a Weighted Blanket

A weighted blanket is pretty much just what it sounds like. It's a blanket that typically weighs approximately ten percent of your child's total body weight, the purpose of which is to apply a gentle pressure to the user. For many children, the sensation creates a calming effect while promoting the release of dopamine and serotonin, helping elevate mood. A weighted blanket is not always convenient to carry with you when you are out shopping, but if your child is particularly susceptible to meltdowns while in public, it might be a good idea to keep one handy in your vehicle.

Allow Your Child the Time Needed to Recover

Once you've reached a place away from the environment causing the sensory overload, allow your child to return to a calm state at his or her own pace. If you haven't done so already, now is a good time to help your child find their center through breathing. No need to move on (to home or somewhere else) quickly. Common sense should tell you that rushing is counterproductive. Your child will let you know when they're ready. The British have a saying: "Keep calm and carry on." What you want to do is "get calm before carrying on."
Interview with Blogger Rob Gorski

Rob Gorski and his wife Lizze are the parents of three sons, all of whom are on the Autism Spectrum. Rob began writing about the challenges of being a parent of children with autism in 2010 with his popular and award-winning blog, Lost and Tired, which he rebranded in 2015 as The Autism Dad. Rob's writings have been featured on CNN.com and countless other blogs and websites.