Most kids dream of visiting a Disney park from the moment they realize these magical wonderlands exist. They grow up watching Disney fairytales unfold on television and in their favorite movies, envision their lives as Disney princes or princesses, and yearn for the day when they can see the iconic Disney castles with their own eyes.
As parents, many of us believe it's our duty to make these dreams come true. So, we scrimp and save and look for ways to bring a Disney trip within reach. Unfortunately, our efforts aren't always enough.

The reality is, even the average, non-luxury trip to Walt Disney World park isn't going to be cheap. Even if you can drive to a park, you'll need to pay for park admission, hotel stays, and food at a very minimum. If you want your kids to have any special experiences like dinner in Cinderella's castle, that costs extra, too.
According to a recent analysis by Time Magazine, the average four-day Disney vacation costs families $6,360. That includes the costs of hotels, transportation, park admission, food, souvenirs, and extras.

You could do it cheaper, they noted, if you stayed off the resort, shortened your visit, drove instead of flying, avoided "park hopper" tickets that let you visit more than one park in a day, and ate entirely off the resort. However, the cheapest realistic budget they could come up with for a Disney vacation still came out to $3,564.
But, what if you could save even more on your trip? Some experts say it's possible to whittle down the cost of your Disney vacation significantly if you're willing to think outside the box, sacrifice in a few areas, and plan way ahead. In this guide, we'll cover some of the best strategies for saving for a Disney vacation.
If you're dreaming of Disney but worried about the cost, keep reading to learn how to bring your dream trip within reach.
17 Practical Tips for Saving Money on a Disney Vacation
Whether you plan to visit Walt Disney World Resort in Orlando or Disneyland Resort near Anaheim, California, there are tons of savings strategies that can add up in a big way.
We rounded up some of the best tips from the web and Disney experts to help you save.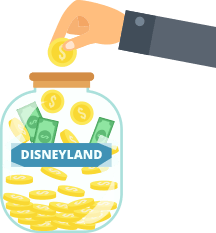 #1: Book with a Disney-approved travel agent.
"Look for an Authorized Disney Vacation Planner," says Steve Griswold, owner of Disney-themed travel agency Pixie Vacations. According to Griswold, authorized Disney vacation planners are travel agencies that the Walt Disney Company has given this designation to. These travel agencies usually specialize in Disney vacations such as Walt Disney World, Disneyland, Disney Cruise Line, Adventures by Disney and Aulani.
"Most agencies are free to work with and their knowledge and service will help you find and plan the perfect vacation just right for you and your family," he says. For example, these agencies will typically watch prices for you so that, if a new offer comes out that would save you money, you can reconfigure your vacation right away.
"This is also very convenient as you don't have to look for new discounts every day or spend hours on hold with Disney." Griswold also notes that hiring an agent can help you save time since they typically help with Disney dining reservations and going over the different dining packages with you, along with booking Disney FastPasses and other Disney extras.

#2: Sit through a timeshare presentation.
Lots of local resorts offer special deals on Disney vacations (or Disney lodging) if you're willing to sit through a timeshare presentation that can last between 90 minutes and 4 hours. These presentations don't require a purchase but often include high-pressure sales techniques. While some of these pitches offer free or discounted hotel stays, others offer free tickets to a local Disney park in exchange for your time.
While these opportunities can absolutely help you save on a Disney trip, Griswold says you should think long and hard about pursuing this option and what your time is worth.
"You will see booths all over Orlando offering discounted park tickets," he says. "You are going to waste at least half a day in timeshare presentations and most have very high-pressure sales people."
If your trip is fairly short already, the time you spend may not be worth it.

#3: Drive instead of fly.
Depending on where you live, you may be able to save hundreds of dollars by driving to a Disney park instead of flying. The previously mentioned study by Time Magazine noted that the average flight into Orlando, Florida came in at around $350 in 2016. That's $1,400 for a family of four, but you might pay more or less if you have more people traveling or depending on the time of the year. Prices are similar for flights into California, but again, it all depends on when you fly and how many people are in your family.
If you can drive and avoid the cost of airfare and checked baggage, you can usually save at least $1,000 on your trip or more.

#4: Stock up on necessities or "extras" before you go.
Disney Authorized Vacation Planner Sandy Nussbaum-Giercyk of Instant Impressions Travel Services says one of her favorite savings tips is hitting the Dollar Store to buy necessities before she leaves.
"I get throw-away rain ponchos, glow sticks, and some little toys to keep us and those around us busy in line," she says. You could also head to the Dollar Store or any discount store to stock up on additional supplies you might need for your trip – things like paper plates, toothpaste, and shampoo.

#5: Organize and cook your own meals.
While many vacation planners praise the virtues of choosing a Disney Dining plan with pre-paid meals, drinks, and snacks, this isn't the best option for everyone. Some families would easily be better off bringing their own food to the park and preparing some of their meals in their hotel room or condo.
Keep in mind that you can absolutely bring your own food into any Disney park. This can include a cooler with drinks and sandwiches or little snacks to help you get through the day. If you can avoid even $20 in snacking at the park over five days, that's an easy $100 in savings.
Nussbaum-Giercyk also suggests taking advantage of AmazonNow if you're staying in a hotel or condo with a refrigerator and kitchen. This service allows you to get your groceries delivered via Amazon within two hours.
"I love getting my bottles of Diet Coke, bottled water, juice boxes and some snacks," says Nussbaum-Giercyk. "As long as it is not alcohol or glass, you can bring it into any Disney park. Not only do you save money by doing this, you save time and your sanity!"

#6: Bring your own stroller – or rent one off-site.
If you're driving, you can save money by bringing your own stroller from home. You may even be able to check a stroller with your airline without a fee, but make sure to check with your airline ahead of time.
If you're going to rent a stroller, Nussbaum-Giercyk suggests avoiding the Disney rentals.
"We always recommend a stroller or scooter rental from an offsite company," she says. "Not only will you appreciate it at the end of the night getting to the bus and back to the room but it is less expensive than renting daily from Disney and you don't have to wait in line to get it every day!"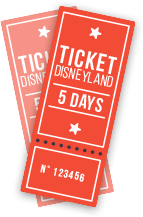 #7: Stay at the park longer.
While planning a longer trip might sound counterintuitive for those wanting to save, Nussbaum-Giercyk points out that park tickets become cheaper per-day when you stay longer.
"Disney park tickets are front-loaded with cost, so a single day or two seems very expensive," she says. "Add on at day 5 or 6 and it costs about the same as going to the movies!"
Obviously, staying longer will cause the total cost of your trip to surge, but you may get more value in return if you're able to buy a multi-day ticket and find other ways to save on your trip.

#8: Buy discounted park tickets through UndercoverTourist.com.
While the discounts can vary quite a bit, it's possible to save on the cost of park tickets through UnderCoverTourist.com. Make sure to compare prices before you choose this option. Also compare whether you would save more if you purchased a full-fledged Disney vacation package instead of buying tickets and lodging ala carte.
#9: Use airline miles to fly.
We already talked about how the cost of flying to Disney can tack on $350 per person or more to your trip, but it's possible to avoid the cost of flying if you're savvy with credit card rewards. By racking up miles with the Southwest Rapid Rewards program, for example, you can often fly round-trip into Orlando or into several California airports for just the cost of airline taxes and fees, which works out to $5.60 per person, per leg. You can earn Southwest miles by signing up for a co-branded Southwest credit card, flying with Southwest, shopping through their shopping portal, or signing up for the Southwest Dining Club.

#10: Travel off-peak.
Traveling off-peak always has its perks, but this is especially true at Disney parks. If you're able to visit when school is in schedule, you'll enjoy smaller crowds and lower costs on everything from park tickets to your hotel stay and flights.

#11: Rent a vacation condo instead of staying at a hotel.
If you're worried about the high costs of staying on-property at your favorite Disney resort, you may want to consider renting a condo or timeshare week off-site. Doing so can typically net you plenty of savings and more room than you might have otherwise. For example, you may be able to pay less for a week in a two-bedroom condo than you would in a Disney resort with two queen beds.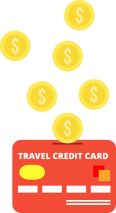 #12: Sign up a travel credit card or two, and plan way ahead!
Disney does offer a co-branded credit card with Chase, but the rewards are paltry compared to what you can get with other cash-back and travel rewards cards.
If you're looking for ways to get at least part of your Disney vacation covered for free, it might be worth it to look into travel credit cards that offer flexible points or travel credit. With the Barclaycard Arrival Plus World Elite MasterCard, for example, you can earn points redeemable for airfare, hotel stays, or other components of your Disney trip.
You can also consider a premier travel credit card like the Chase Sapphire Preferred card. This option can help you save on airfare, or even pay for your rental car. If you're against paying an annual fee, you can also consider a no-fee rewards card like the Chase Freedom Unlimited card. This card will let you earn 1.5 percent cash back on every dollar you earn. Once you rack up plenty of rewards, you can apply your points as statement credits toward a Disney trip.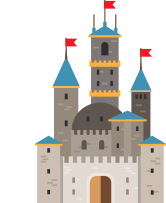 #13: Visit one park per day.
While the idea of buying "park hopper" tickets that let you visit multiple parks every day does sound intriguing, many families are able to save substantial sums of money by visiting just one park per day. Most families can save $250 or more on their trip if they skip the "park hopper" upgrade and plan their visit accordingly. You still get to visit the parks you want this way, but you have to be more mindful in terms of the rides you want to ride and when, along with the special amenities you plan to take advantage of each day.

#14: Skip Disney during one day of your trip.
Just because you're in Florida or California near a Disney park doesn't mean you have to spend every waking moment soaking up the Disney experience. If you plan a "free day" or skip the park for a single day, your savings can be substantial.
Your free day can be anything you want it to be. Maybe your kids would be happy as clams swimming in the hotel pool. If you're near the beach, you can also pack a picnic and let the kids play in the surf for the day (this option would require a rental car). Lastly, you could shop or explore other less, expensive parks nearby such as city parks or water parks. Heck, you could even go roller skating or take the family to the movies!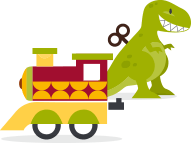 #15: Be mindful about buying souvenirs.
While Disney parks offer all kinds of activities to take part in, they are also chock full of distractions intended to get you to part with your hard-earned money. Souvenir shops and game stalls abound and, if you take advantage, you could wind up spending hundreds of dollars on extras and souvenirs.
Some parents have found success giving their kids an upfront dollar limit in terms of what they can spend on souvenirs. If they have $30 to spend, for example, they might be choosier when it comes to what they buy with their spending money.
Heck, you can also buy your souvenirs in advance and bring them with you. Pack some Disney stickers or stuffed animals purchased cheaply at home and hand them out to your kids as required. They won't know the difference, but you'll avoid the huge mark-up on souvenirs at the parks.

#16: Take a shuttle to the park.
Whether you're staying at a Disney park or off-site, it is likely possible you can shuttle to the parks instead of taking your rental car and paying for parking. Many off-site hotels offer their own shuttles to entice guests, so make sure to check.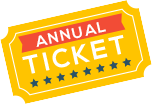 #17: Buy an annual pass.
If you're visiting Disney parks multiple times per year, buying an annual pass can absolutely pay off. A Disney Platinum Pluss Pass is $829 for those ages 3 and up, but it includes unlimited admission to most Disney parks as well as free parking. This pass also allows you to visit more than one park in a single day.
Alternate Lodging Options that Can Help You Save
If you're buying a Disney vacation package, then your biggest lodging decision is which property to stay in. You can save a bundle by choosing one of the less expensive resorts without all the bells and whistles, and your family may not even know or care.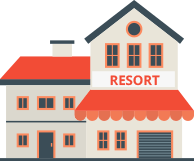 If you're considering alternative hotel options though, there may be myriad ways to save depending on your vacation goals and travel style. Here are some alternate ways to save on lodging, as well as resources to explore.
Save Money by Renting a Condo or Timeshare
Because most people visit Disney resorts as a family, renting a condo or timeshare can make a lot of sense. Having several separate bedrooms can promote family harmony while you travel, and having a kitchen and living room can make meal preparation and relaxation much easier to handle.

Not only do many Disney Vacation Club owners rent out their spots on Disney properties, but many condo owners near the resorts open their properties up to visiting families as well.
Websites like VRBO.com, HomeAway.com, and Airbnb.com make it easy to search for condos that might fit your criteria. Make sure to filter your search to make sure you're getting the amenities you want for your trip – things like internet service, an on-site pool, or proximity to the parks.
While a hotel can absolutely work for your family, a rental condo makes it easier for everyone to spread out and gain some privacy during your trip. Many condos also offer a resort-like atmosphere with amenities like expansive pools, lazy rivers, rock walls, and hot tubs.
Disney Hotels You Can Book with Credit Card Rewards
If you're angling to get the hotel part of your trip covered for free, a hotel credit card or flexible rewards credit card can do the trick. Many properties near Disney parks in Florida and California are bookable with points, and there are tons of options available if you're flexible.
Some hotels you can book with credit card rewards near Orlando include:

Club Carlson:
Radisson Hotel Orlando – Lake Buena Vista
Hilton Honors:
Hilton Bonnet Creek
Waldorf Astoria Orlando
Buena Vista Palace Hotel & Spa
Hilton Orlando Lake Buena Vista


Wyndham Rewards:
Wyndham Grand Resort Orlando Bonnet Creek
Wyndham Garden Lake Buena Vista


IHG Rewards:
Staybridge Suites: Lake Buena Vista
Holiday Inn Resort: Orlando Lake Buena Vista
Holiday Inn Resort: Orlando Suites Waterpark


Marriott Rewards:
Courtyard Orlando Downtown
Fairfield Inn & Suites Orlando
Courtland Orlando International Drive

Starwood Preferred Guest:
Sheraton Lake Buena Vista Resort
Walt Disney World Dolphin
Walt Disney World Swan
Some hotels you can book with credit card rewards near Disneyland in Anaheim include:
Club Carlson:
Country Inn & Suites Anaheim
Radisson Suites Hotel Anaheim Buena Park

IHG Rewards:
Holiday Inn Express & Suites: Anaheim Resort Area
Hotel Indigo: Anaheim

Marriott Rewards:
Residence Inn Anaheim Maingate
Courtyard Anaheim Theme Park Entrance
Courtyard Anaheim Resort/Convention Center
Fairfield Inn Anaheim Resort
Starwood Preferred Guest:
Hotel Menage
Sheraton Garden Grove Anaheim South Hotel

Hilton Honors:
Hilton Anaheim
Homewood Suites by Hilton Anaheim Resort
Embassy Suites by Hilton Anaheim South
Doubletree Suites by Hilton Hotel Anaheim Resort
Keep in mind that these are just some of the hotels you can book near Disney hotels with points. There are plenty of other options available, although some may be closer to the parks than others.
To earn points with any of these programs, you'll typically need to sign up for a co-branded hotel credit card or a flexible travel credit card that lets you transfer points to each program. Options include, but aren't limited to:
Starwood Preferred Guest Credit Card from American Express
Hilton Honors Surpass Card from American Express
IHG Rewards Club Select Credit Card
Marriott Rewards Premier Credit Card
Chase Sapphire Preferred
Chase Sapphire Reserve
Club Carlson Premier Rewards Visa Signature Card
6 Ways to Save Cash for Your Disney Getaway
Regardless of how much money you can save on your Disney vacation, it will not be free. Even if you finagle free flights or hotel stays with a rewards credit card, you'll need to cover park tickets, food, souvenirs, and more.
With the average Disney trip costing thousands of dollars, it's smart to take actionable steps to start saving now. Here are some strategies to consider as you save up for a bucket list Disney trip: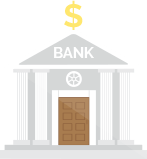 #1: Open a high interest savings account.
First things first. If you're going to save money for several months or years, you'll want to maximize your savings as much as you can. The best way to do this is with a high interest savings account that will pay interest on your contributions.
The downside is that, right now, interest rates are nearing record lows. You won't earn a lot of interest, but it is better than nothing.
If you have an initial deposit you can make, you may also score a bonus for opening a new checking or savings account. Chase Bank, for example, frequently offers bonuses up to $350 if you open a checking and savings account, set up direct deposit, and meet other criteria.

#2: Set up automatic contributions.
Once you have an account set up and designated specifically for Disney savings, it's important to make sure you're contributing regularly. If you don't get into the habit of stashing money away on a regular basis, it's far too easy to let your savings goals fall to the wayside.
One way to make sure your Disney trip remains a priority is to set up regular monthly contributions from a checking or savings account near the beginning of the month or on paydays. By making it automatic through your bank, you won't have to worry about forgetting to save or spending the money you planned to set aside.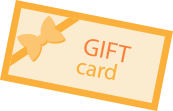 #3: Get smart about Disney gift cards.
Griswold says one of the best ways to save for a Disney vacation is to take advantage of offers for Disney gift cards. "You can save five percent by buying Disney Gift Cards at Target, for example," he notes. To do so, you'll need to sign up for a Target REDCard, which allows you to save 5 percent on Target purchases.
"We have loads of people that buy Disney gift cards at Target as a way to tuck away money for their Disney Vacation," says Griswold. "They call us at Pixie Vacations to book their vacation and we help them apply these Disney gift cards to their vacation."
According to the vacation expert, there is a special app that lets you type in your Disney gift cards so they are all organized and ready to be used and applied to your Disney World vacation balance.
"This is much better than having us apply the Disney gift cards one by one," he says.

#4: Collect spare change.
If you frequently pay with cash and end up with a bunch of change, starting a family change jar can help you save for your trip easily and quickly. Throw in extra $1 and $5 bills along with any change leftover from your purchases and keep saving until you're ready to book your trip.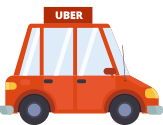 #5: Pick up a side hustle.
One of the best ways to save up for a Disney trip is to add another source of income into the mix. A lot of times, you may be able to pick up extra shifts or hours at work. If not, a side hustle or part-time job could do the trick.
If you're unsure exactly how you want to earn extra money, don't be afraid to think outside the box. Consider the prospect of driving for Uber, running errands with TaskRabbit.com or even watching pets through a website like Rover.com.
If you can find a way to earn an extra $100 per month for the year leading up to your trip, you'll have $1,200 in spending money or cash you can use to defray the costs of your trip.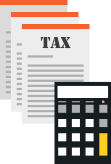 #6: Save your tax refund and other "windfalls."
According to CNBC, the average tax refund for individuals was $3,050 in 2016. By setting your refund aside for a year or even two years, you could fund your Disney trip in its entirety – or at least get close.
When you encounter other windfalls like an end-of-year bonus at work or an inheritance, you can add those to your Disney savings account as well. Any windfalls you can save will add up over time, especially if you're making regular contributions and earning interest on your deposits all along.
Expert Q&A
To learn more about saving money at Disney parks, we reached out to a premier expert in this field – Ian Ford, founder and CEO of UndercoverTourist.com.



Ian Ford
Q. What are some of the most overlooked ways to save on a Disney vacation?
A. Part of the fun of a Disney vacation is the planning and anticipation. Many families look at the savings as an opportunity to get the whole family involved. We like the idea of a family savings jar, where everyone can contribute toward the vacation.
Obviously, the biggest expenses are for travel, tickets and lodging. You'll find the best savings if you visit during less busy times (you can use the Undercover Tourist Crowd Calendar to view them). Disney doesn't have a slow season per se, but there are greater discounts on hotels and airfare during certain times of year. You can save on hotels and tickets by purchasing through an authorized ticket seller such as Undercover Tourist.
Once you're actually on vacation, your single largest expense is food. Many families look for savings by cooking their own meals if they are getting a family suite or condo or at least having breakfasts and snacks in their room (most all hotels offer mini fridges). Snacks and water can be brought into the parks, so many families also bring their own water bottles and even powdered drink mixes to avoid paying for drinks. Setting a budget at the outset is also a good strategy for saving on souvenirs, and giving children a souvenir allowance can be a great way to teach them about budgeting.
Q. Are there some Disney savings strategies that don't really work out?
A. Some families are big fans of using the Disney dining plan. It's terrific for those families who don't mind committing in advance to a set number of meals and types of dining (snacks, fast food or table service). You really have to make sure the plan you get is going to work for your family. It won't always save families money, but it does allow them to budget for meals in advance.
Q. What are the advantages of using a Disney travel agent?
A. If you get a knowledgeable Disney travel agent, he or she can offer advice that a regular travel agent would not know. That said, with just a little bit of research, most families will save more and can determine what's a better fit for them by doing even just a little bit of planning on their own. We offer quick-start downloadable guides that highlight the must-dos and then more in-depth resources such as our Orlando planning app and park plans.
Q. Do you think it's easier to save money at Disney World or Disneyland? Why? How can a family decide between the two?
A. It's probably slightly easier to save money on a Disneyland vacation, which has more off-site hotels and dining options close by. Generally, families making the trip to Disneyland visit for a few days and then go on to other Southern California tourist spots. Most families visiting Orlando are going specifically for Disney World (or Universal Orlando). There are off-site hotels and a variety of dining options in Orlando, but they just aren't quite as easy to get to given the size of Disney World. It's about as large as the city of San Francisco.
Usually the first visit to Disney depends on where they live. Regionally, those in the Western states tend to visit Disneyland first and those in the Eastern states visit Disney World first. But after the first visit, there is no distance too far to experience the magic.
Q. Should a family stay on Disney property or stay off-site if their goal is saving money? Why?
A. There are value options for guests staying on-site at Disney World. This can be a great option for families making first-time visits, since they will mostly be in the parks and don't need a ton of on-site amenities. All of the Disney World hotels also offer great benefits, such as free transportation to and from the airport, to and from the parks, and early access to FastPass+, which allows guests to pre-book three rides and attractions each day of their visit.
Staying off-site at Disney World can also save families money, especially larger families and those doing longer vacations. Many of the extended-stay hotels and condos have full kitchens, so families can cook their own meals. You do have to factor in transportation costs if you stay off-site, though. We always recommend families do the math to see which one will save them the most money and offer the conveniences they need.
Since there are only three on-site hotels at Disneyland, they are often booked up far in advance. For families trying to save the maximum amount of money at Disneyland, there are a number of good partner hotels close to the parks.
Q. How can staying at the park longer help you save money?
A. The more days you visit the parks, the more you'll save per day on your tickets. If you buy a 7-Day Disney World Magic Your Way base ticket from Undercover Tourist, for example, it works out to less than $61 per day. A one-day ticket to Magic Kingdom during peak season will set you back $137.
Q. How much should a family plan to save for a proper, week-long Disney vacation? Why?
A. This number really varies depending on the ages of kids, dining and lodging preferences, time of year, and distance from the parks. A family of four can expect to spend at least $3,000 for the basics (not including transportation), but it can go higher.