If you're worried about the price tag of your upcoming nuptials, maybe you should be. Popular wedding website The Knot recently polled brides and grooms to find out how much they spent on each aspect of their own weddings. The answer: They spent a lot.
Out of weddings that took place in 2016 (the last year they have polled for so far), the average wedding set couples back $35,329. This price includes every aspect of the big day, including the venue, the photographer, the meal, the rings, the dress, the décor, and everything else a wedding entails.
But really, the $35,329 figure is fairly skewed. Because The Knot polled brides and grooms all over the country, areas with lower costs brought everyone else down to Earth. In Idaho, for example, couples spent only $22,018 on their event. Montana residents spent even less on their weddings, with an average cost of $20,794.
In New York City, on the other hand, the average wedding set couples back a staggering $78,464. In Cape Cod, Massachusetts, couples paid an average price of $59,608. Even in the Midwestern city of Chicago, couples forked over an average $60,035 to cover wedding-related bills.
While these figures may have you feeling overwhelmed, it's important to understand that, no matter where you live, you don't have to spend more than you can afford to get hitched. There are plenty of ways to reduce your spending no matter where you live, and many money-saving strategies could even make your day a lot more fun.
For this guide, we interviewed an array of wedding planners and experts who spend their lives helping couples plan elegant events without spending a fortune. Keep reading to learn some the of best tips and tricks for planning the perfect event with a budget you can actually afford.
The Ultimate List of Wedding Savings Tips

While there are plenty of ways to save money while you tie the knot, some strategies will work better for some couples than others.
The key to saving on your wedding is figuring out which tips make sense for your event and putting them to work.
As you plan out the details of your big day, here are the best tips to keep in mind:
---
#1: Consider all-inclusive wedding packages.

Did you know you can buy all-inclusive wedding packages that include the venue, an officiant, a photographer, and a bouquet for a single price? Michele Velazquez of Pop the Knot Weddings offers all-inclusive packages for her clients, and she believes they offer an excellent value.

By bundling some of the biggest components of your wedding, you can save money and planning time.

#2: Cut your guest list.

When it comes to planning a wedding, one of the biggest moves you can make to save money is reducing your guest list, says Velazquez. "A huge portion of the wedding expense comes from paying for your guests," she says.

Think about it; more guests require a bigger venue, higher food costs, more booze, and more invitations – and that's just the beginning. If you can reduce the number of people you invite to your wedding, you will save money no matter what.

#3: Get married during the week or during the day.

Wedding experience curator Emore Campbell says one of her biggest tips for brides looking to save is to skip the huge weekend wedding and opt for something slightly less expensive instead. Consider having your wedding on a weekday evening, for example. Not only will finding a venue on a Thursday night be a lot more feasible, but it may also be less expensive since venues tend to offer discounts for weekdays.

Even a weekend daytime wedding can also help you save, she says. Breakfast or brunch can be less expensive to serve than dinner, and you may be able to skip over the alcohol if you have a daytime affair.

#4: Make your own flowers and bouquet – or have a friend do it.

The average bride and groom spent $2,534 on flowers for their wedding at last count, but there are plenty of ways to whittle that amount down. One strategy to consider is doing the grunt work yourself, says Campbell.

"Florals are super easy with the right vase and instruction," she says. "Brides can head to their local Trader Joes or Floral wholesale and create their own floral designs."

If a bride or groom aren't very crafty, they can also consider calling on a trusted friend to help create floral arrangements for their big day. With so many examples and how-to videos found on websites like YouTube and Pinterest, creating your own floral arrangements may not be as difficult as you think.

#5: Skip the cocktail hour.

According to Campbell, cocktail hour was invented to give the couple and their family a chance to take additional photos. During this time, it's fairly common for the bride and groom to offer appetizers and an open bar to their guests.

Unfortunately, this part of your wedding can raise your food bill much higher than it needs to be. Campbell says, if you want to save money, you should skip the cocktail hour altogether. Instead, go from your wedding directly to your reception.

If you want to make sure you have time for extra pictures, she says you should get your extra photos taken before the ceremony during what is called the "first look."

#6: Use party supplies that can double as wedding guest favors.

Shelley Grieshop of Totally Promotional says you may be able to save money if some of your wedding purchases serve double duty. One example of this is using party supplies that guests can also take home – for example, using customized frosted cups that guests drink out of during the wedding and bring home to commemorate the event.

"These cups have an elegant look, won't shatter and can be taken home by guests as a wedding favor," says Grieshop. "And you get to choose a design that matches your wedding theme and personality."

#7: Skip over the live band.

While live music was once considered a wedding mainstay, many couples are opting to skip over the live music to save some cash these days. Grieshop says you can save a bundle if you hire a DJ instead. You can also set up your music to play for free if you are able to find a venue with an existing sound system that lets you connect your iPod. If you go that route, you can also customize a playlist so all your favorite songs play when you want them to.

#8: Don't make everything a priority.

Kristy Kivia of Black Licorice Weddings says her favorite tip for those who want a low-cost affair is making sure the bride and groom know where their priorities are.

Pick the top four things that mean the most to you for your wedding, she says. For example, it may be your venue, the photography, the décor, and the party. "Once you know which items you have to have, you can then start being more flexible with those that aren't as important to you."

For example, if food isn't so important to you, then you may consider cutting costs by offering a standing reception with appetizers instead of a plated meal.

#9: Communicate your budget with your vendors.

Kivia says that wedding vendors who provide seating, food, music, and flowers can be a great resource when you're looking to save. If you keep the lines of communication open and explain your budget to the professionals you're working with, it's possible they'll offer alternatives or suggestions you haven't even thought of.

Remember that wedding vendors work with people with varying budgets all the time. They've seen it all, so they may have a better idea of what does and doesn't work within your price range.

#10: Find a cheaper way to invite your guests to the big event.

Kivia says that any aspect of your wedding can go over-budget if you let it – and that includes the invitations. Do you really require the super expensive linen paper, a lace overlay, or custom calligraphy?

Chances are, the answer to that question is "no." Fortunately, there are a ton of ways to make inexpensive wedding invitations yourself, including packages that let you print your own on your home computer.

In today's digital age, you can also make online invitations that cost nothing at all. No, you may not want to invite your guests to your wedding via a Facebook "event," but you can use a website like Eventbrite to let everyone knew about your wedding details.

#11: Think long and hard about your menu and mealtimes.

Without a doubt, Kivia says that food is one of the easiest areas to overspend. Since many weddings offer refreshments during the cocktail hour, a plated meal during the reception, and an evening snack later in the night, this is one area of your spending that is ripe for cuts.

"Talk with your caterer," says Kivia. It's possible you could skip over at least one of the appetizer hours. You could also repurpose some of the appetizers from earlier in the evening and offer them again later. Your guests may not know the difference, but your budget will.

#12: Look for inexpensive venues.

Frugality expert Bob Lai of Tawcan.com says the venue is one place where you can cut down the costs of your wedding quite a bit. Keep in mind that the average venue cost for couples polled by The Knot was $16,107. If you could save even half of that, you would be in pretty good shape.

"Instead of having the wedding reception at a fancy, expensive venue, check out local community centers or even schools," says Lai. You could also consider outdoor venues provided there is an indoor alternative available in the event of inclement weather.

Make sure to consider venues that aren't usually used for weddings as well, as these options are typically some of the cheapest.

#13: Bring your own alcohol.

Some venues may let you bring your own alcohol, says Lai. This strategy usually works best if you're mostly serving wine and champagne, but an open bar could work if you know people willing to prepare and serve drinks during your reception.

Bringing your own alcohol can help you avoid the markup charged by vendors, and you may save even more if you can buy wine or booze in bulk.

#14: Don't have an open bar.

Speaking of alcohol, you are not required to pay for all the drinks your guests consume. A lot of couples trying to save money will skip the open bar altogether and let guests pay for their own. You could also consider having an open bar for a certain length of time (perhaps during the meal) and cutting it off during the reception.

Another option is offering wine, beer, and a "signature drink" to keep costs down.

Alcohol is expensive and wedding guests definitely have a tendency to overdo it at your expense. By eliminating or limiting open bar at your wedding, you can reduce your budget quite a bit.

#15: Figure out what you can DIY.

Lai says there are plenty of aspects of your wedding you can create or manage yourself. The less you can outsource, the more you'll save over all.

Common wedding musts you can DIY include flower bouquets (real or fake), table centerpieces, wedding reception décor, invitations, and perhaps even the food.

#16: Find a trusted family member or friend to make your cake.

The average wedding cake was $582 in 2016, but you don't have to spend that much if you're willing to stick to a cake that's fairly basic. Consider buying standard sheet cakes from your local bakery or grocery store then having a talented friend or family member decorate and arrange the cakes using supplies they can easily buy online.

Other options include offering a cupcake tower with different cake flavors on display. Cupcakes are fairly easy to bake and decorate on your own, but you could get someone in your wedding party to help as well.

#17: Skip the diamond rings.

While diamond rings have long been considered the gold standard for couples getting hitched, society may be changing their views on the outdated custom of spending a huge percentage of your wedding budget on rings. A recent report from CNBC even noted that millennials, or those ages 18-34, aren't really buying into diamonds as much anymore due to their lower budgets and changing trends and feelings about marriage and commitment.

No matter what anyone says, you don't have to buy a diamond engagement ring – or any ring. At the very least, you don't have to spend the $6,163 average expense couples polled by The Knot spent on rings in 2016.

If you're hoping to save in this area, consider buying basic wedding bands or choosing a stone other than a diamond. You can also just skip buying rings altogether.

#18: Buy a used wedding dress.

The internet has made it easier than ever to buy hardly-used wedding dresses at a discount. You can find them in local Facebook resale groups, but you can also find them online via websites like craigslist.org.

There are also a ton of used wedding dress resale sites dedicated solely to wedding attire. Options to peruse include Oncewed.com, StillWhite.com, and PreOwnedWeddingDresses.com.

#19: Have your wedding in the off-season.

Having your wedding during less popular times of the year like fall and winter can absolutely help you save money. Because demand isn't as high, venues and caterers very often offer discounts that can make your overall wedding costs cheaper.

If you're unsure what time of year is considered off-season in your area and how big discounts can be, call up some wedding venues and ask.

#20: Don't try too hard to impress others.

Lai says that, even though your wedding is a time to celebrate your love with the people in your life, you are not required to cater to anyone's wishes but your own. "Make wedding decisions based on your personal tastes," he says. "Don't spend money on things just to impress people."

It's your special day, so make it special for you and your partner without worrying over the preference of your guests, most of whom will be happy with whatever your wedding offers.

"Nobody's going to remember the fancy & expensive centerpieces you have at the wedding," says Lai. "People will only remember whether they had a good time or not."

#21: Don't settle on the first vendors or venue you find.

Linda Payne of Designer Weddings Victoria says it's definitely worth it to shop around when it comes to vendors and even venues. Often times a golf course can be less expensive than a hotel and sometimes a nice hotel is less expensive if you don't book the main ballroom, she says. "It is worth your time making some personal visits and phone calls."

Make sure to shop around and compare all of your options for caterers, too, as their prices may not be comparable – even if their food is.

#22: Be your own wedding planner.

Sophisticated and complex weddings may require the help of a wedding planner, but you may be able to do your own planning if your wedding is expected to be a simple affair. At the very least, you could outsource different components of your nuptials to various people in your wedding party.

Since wedding planners can cost anywhere from $1,000 to $10,000 or more, doing the bulk of your planning yourself can lead to huge savings.
Tacky vs. Elegant: Wedding Do's and Don'ts

We all want to save money on the most important day of our lives, but there are times when your thirst for savings can cause you to take things too far.
Make sure your savings strategies don't make your wedding look tacky.
Here are some wedding do's and don'ts that can help:


Wedding Don't:

"Don't try to stretch your budget too far," says Velazquez.

Wedding Do:

"Stick to the basics."
"Sometimes people try to stretch their budget too far," says the wedding planner. "If your budget is $3K, don't try to get a venue, tables, chairs, centerpieces, photographer, videographer, and DJ. "Pick the things that you cannot live without and spend all of your budget on those versus getting everything and skimping on it all."


Wedding Don't:

"Don't try to DIY components of your wedding unless you're qualified.

Wedding Do:

Outsource tasks to people in your wedding party who are particularly crafty or creative.
"Find a friend or relative who has a good eye for decorating and/or party planning and bring them on board," says Grieshop. "Run your ideas past them and ask them to help monitor the decorating process and other aspects of your big day."
You'll save money by not hiring a professional. However, "you can reward their input with a nice gift, which will be well worth it to avoid hosting the tackiest wedding ever," she says.

Wedding Don't:

"Do not have a pitch-in wedding in your backyard or anywhere else," says Payne.

Wedding Do:

Serve food that is in line with your budget instead of asking guests to supply their own meal.
Payne says it's extremely tacky to ask your guests to supply something to an event they were invited to. So, even though a backyard pitch-in can help you save money, you should avoid this money-saving strategy if you can.
Think about it: Do you really want your great aunt's baked beans and bags of Doritos served at your wedding? If not, you shouldn't surrender your wedding menu to your guests, who may have an entirely different idea of what a proper wedding dinner should include.

Wedding Don't:

"Don't choose cheap decorations."

Wedding Do:

Choose timeless décor that will look beautiful and elegant.
When it comes to décor for your wedding, it's important to remember that "less is more." Payne says far too many people who don't want to spring for fancy decorations decorate with Christmas lights or tack up tulle everywhere because they think "it's better than nothing."
Unfortunately, sometimes nothing is better. Instead of throwing up cheap décor, consider choosing very basic timeless pieces instead. For example, strategically placed candles make a room look inviting and elegant without a lot of added expense.
Expert Q&A
To offer even more insight on planning an elegant wedding on a budget, we interviewed Joan Wyndrum, co-founder of Blooms by the Box. Here's what Wyndrum had to say when it comes to money-saving strategies for your big day:

Joan Wyndrum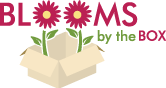 What are your top 8-10 tips for saving money on a wedding?
Be mindful of the time of year that you purchase wedding flowers. Depending upon the time of year, flowers can become more expensive. For example, flowers will be more costly around Valentine's Day and Mother's Day.

Do your research when it comes to the seasonality of certain flowers. For example, peonies are a spring flower in the United States. However, they can also be imported from Israel. Imports are much more expensive than domestic grown flowers.

Consider borrowing or renting accessories such as vases for your centerpieces. This is a great way to save money as you will be returning the items when you are done using them!

Limit the amount of focal flowers you use in your DIY arrangements. Fillers go a long way and will help to add body to your designs which in turn will save you money.

Consider the size of your vase or container. A vase that has a wider mouth will require more stems to fill out the container. A smaller mouthed vase will require less flowers and will then help to save on cost.

Buy in bulk to save money, but only if you need that amount of flowers. It is best to buy small quantities if possible.

Reuse the ceremony flowers at the reception. Put the bridal party bouquets in vases on the head table and or cake table. Another trick is to choose bigger bud flowers since you will need fewer stems but your bouquets and arrangements will be full and beautiful!

Consider a practice run! Practice arranging your floral arrangements to know exactly how many stems of each flowers you will need. This will help you limit over-ordering!

Use professional floral tools and a professional floral prep solution to maximize hydration success and minimize damage or breakage to the stems.


What are some wedding must-haves that are easy to DIY or create yourself?
Bridesmaid Bouquets:

Even if you don't feel comfortable doing your own bridal bouquet, you can still save a ton if you DIY the bridesmaid bouquets! Florists will charge you for their labor and, if you have a big bridal party, all those bouquets can add up. If you make the bridesmaid bouquets a simpler, smaller version of your bridal bouquet, you will not only save on labor costs but also for the cost of the stems themselves!

Boutonniere:

With some practice, these little guys are too easy not to make yourself! Watch online tutorials to get yourself acquainted with the process to create boutonnieres. Think of the amount of money that you will save and the knowledge you will gain!

Mason Jar Centerpieces:

Mason Jar Centerpieces are the easiest and most popular to create. The containers are pretty small so you won't be spending too much money on bulk quantities as you don't need that amount.

Which aspects of a wedding can the bride and groom skip altogether to save some cash?
Skip the wedding favors. Instead, leave a note on the table sharing that you've made a donation to a favorite charity in your guests' honor. You could also design your centerpieces to be easily divided for guests to take home as a gift! You'll save a ton if you choose to DIY your flowers, but you can cut costs even more by keeping arrangements simple or skipping on some of them all together. More tips include:
Skimp on the flowers. Greenery is actually very "in" for weddings, so relying on it to fill your arrangements can save you a great deal. Garlands, wreaths, and arrangements that rely heavily on greenery can lower your costs and give you a lush, natural look for your wedding.

Skip the single centerpiece and make your flowers go a long way by separating them across a lot of small vases rather than a few big ones. Bud vases, milk bottles, or vintage glasses are all lovely options and can be filled with only a few stems!

Instead of spreading your floral budget to have individual centerpieces on every table, pool all of that money on a single, eye-catching floral arrangement that will be the focal point of your event. A dramatic archway, hanging floral installation or giant centerpieces on either side of an entrance are fabulous options, and can actually save you money if you stick to 2-3 flowers and order them in bulk.

What are some areas of weddings where people tend to overspend?
People tend to overspend on wedding parties, guest lists, and flowers. A bigger bridal party means more bridesmaid bouquets, more guests mean more tables and therefore more centerpieces, etc. Keep it small — the guest list should be family and close friends. Trendy flowers can eat up your budget, so avoid using pricier blooms like peonies, garden roses and ranunculus, or flowers that are out of season. Try using more affordable flower alternatives such as football mums, carnations, spray roses, dendrobium orchids, or wildflowers.

What are your tips to make sure your budget wedding doesn't wind up tacky?
While there's no judgement on having a cash bar, it is kind of awkward to make your guests pay for drinks after you've invited them as a guest to your party. Instead offer a simple bar menu limited to beer and wine! Add a unique signature drink named after the Bride & Groom for the guests to enjoy!
I'm sure after reading about how expensive wedding flowers can be, some of you might be considering fake flowers — don't do it! Not only are they still pretty pricey, they can't compare to the beauty of real flowers, and if you're trying to save opt for a simple, real arrangement that's heavy on greens.

What are the best ways to add some elegance to an otherwise budget affair?
While you should probably avoid expensive flowers if you're trying to keep costs down at your wedding, you can still use them sparingly as a focal point. Add a few pricier stems like peonies or garden roses to your bridal bouquet for a touch of luxury, but supplement the rest of the bouquet with more affordable flowers.
Inquire about borrowing vases from your venue. It will save you from having to buy or rent your own and will probably mean you get to use a higher quality vessel for your centerpieces!

What are your tips for those who want to stick to a budget but have family members who want them to spend more?
It can be easy to succumb to family pressures or feel shamed into spending more than you feel comfortable with, but you should only spend what makes sense to you, especially if you're the one paying for it. If you plan on cutting costs with DIY projects, invite your family members to help and turn it into a fun bonding experience. This will make them feel included in the process and perhaps make them more sensitive and understanding of your financial decisions.

What is the best way for a bride and groom to come up with an ideal wedding budget?
From the onset, work out an estimate of your total funds so you can best determine how much you can realistically afford. Identify early on anyone helping to finance the celebration to ensure you're all on the same page. Once you have an overall budget, figure out what elements are most important to you as a couple. This will allow you to decide what to cut costs on so you can splurge on the more important things. Flowers can make up 8-10% of your wedding budget, so making your own arrangements can save you hundreds of dollars. A bouquet that may cost $400 at a retail florist can cost only $100 if you can make it yourself.