According to a United States Department of Agriculture report released earlier this year, the costs of raising a child to age 18 have ballooned in recent years to a staggering $233,610. This number includes the ongoing price tag of housing a child, feeding them, paying for daycare, and covering their education and healthcare expenses. Unfortunately, this estimate doesn't include the costs of higher education, which could easily add tens of thousands of dollars onto the total.

The bottom line: Raising a child is not a cheap affair, and that's true no matter where you live. On the flip side, certain costs can be considerably more expensive based on where you live.
Daycare costs specifically can range from perfectly reasonable to out-of-this-world expensive based on where you reside, for example. A recent analysis from The Boston Globe highlighted this disparity, showing that some states charged nearly three times as much as others for newborn care. Live in Massachusetts and you'll pay $16,430 per year for full-time newborn care. In Louisiana, on the other hand, newborn daycare costs just $5,574 per year, on average.
So, what's a family with a child on the way to do? You can't necessarily move to escape high daycare costs and, even if you did, raising a child is still expensive.
Newborn daycare costs
$16,430

per year


Massachusetts
$5,574

per year


Louisiana
Fortunately, there really are plenty of ways to save on babies and baby supplies – and these savings hacks can absolutely add up. While some of the tips we're about to suggest involve looking for ways to save on baby items you have to buy, part of our strategy involves just not buying some things as well.
If you have a baby on the way and are eager to save, keep reading to learn the best ways to save on your best investment yet – your baby.
Best Tips to Save on Baby Supplies
Before we go any further, let's dive right into our list of the best ways to save on baby supplies. Be sure to check out our list of free baby stuff, as well! If you can implement even half of these tips, you'll be on your way to whittling down your baby spending in no time!


#1: Shop around for diapers.
According to baby savings guru Jason from Frugal for Less, the best part about shopping for diapers is the fact that we have so many options. Because of this, you can usually save big by finding a discount at retailers who offer discounts on all their products – not just diapers.
For example, one of the easiest ways to get discounts on diapers at any major retailer is to buy a discounted gift card through gift card resellers, he says. These websites take unwanted gift cards and sell them at a lower price.
Another example is visiting Cardpool and buying Walmart gift cards for 3.5 percent off," says Jason. "Use this gift card at checkout and get an additional 3.5 percent off of your total purchase price, no matter what you buy." Best of all, you can stack this discount with other discounts you might encounter, such as sales or coupons.
Signing up for the mailing lists of big brands - Huggies, Pampers, and so on - is a good way to get coupons, he says.
However, many people choose to go the online route when it comes to buying diapers. Not only is it convenient, but the world wide web can help you save money, too. "Subscriptions for diapers via Amazon save you 5 percent," he notes. Amazon also lists their price per diaper with a coupon next to it for many major brands.
"For example, Pampers are $0.17 each full price on Amazon. With subscribe and save, they're $0.16 each. There's a clickable $2.00 off coupon for your first subscribe and save. That knocks them down to $0.14-ish per diaper."
Jason says you can cancel "subscribe and save" whenever you shop around and get that first-time coupon, too.
Target is also a good spot for diapers since you can stack manufacturer's coupons with store coupons. And if you don't want to use coupons, he suggests trying the generic Parent's Choice or Members Mark diapers at Walmart and Sam's Club. Luvs brand diapers can also be cheap at Walmart, so make sure to compare.

#2: Price shop for everything you buy online.
The internet is a treasure trove for anyone looking to save money on baby supplies. Instead of searching a store for pricing and coming away with a few options to choose from, you can hop on the web and compare prices among dozens of stores.
This makes it easy to price shop for not just diapers, but for important baby supplies and even furniture

#3: Sign up for rewards programs.
These programs exist among various baby suppliers for products like formula and diapers. As an example, "you automatically get a free 500 points when you sign up for the Huggies Rewards program," says Jason.

#4: Sign up for Amazon Family.
When you sign up for Amazon Family, you get 20 percent off diaper and baby food subscriptions. If you are flexible with the brands you use and you're able to make regular purchases and buy ahead in bulk, this service can lead to huge discounts over time.

#5: Shop through cash-back portals.
Whenever you're buying something for your baby, it's smart to click through a cash-back portal or even your rewards credit card's portal to earn some extra cash back. If you have a Chase credit card, for example, you can click through Chase Ultimate Rewards to make a purchase to rack up an extra 1-10 points per dollar spent at stores like Walmart, JCPenney, and Macy's. Once you rack up the points you want, you can typically redeem them for cash back or gift cards.
#6: Nurse your baby as long as you can.
Formula is one of the biggest expenses you'll face with a new baby, but there is one way to sidestep this cost altogether. If you have the desire and drive to breastfeed, you can whittle the costs of feeding your baby down by half or more the first year.
Of course, even breastfeeding isn't free. You'll typically need some supplies like a breastfeeding pillow, a breast pump, and bottles.
#7: Borrow a breast pump.
While the idea of borrowing a breast pump may seem unsanitary, this couldn't be further from the truth. By borrowing a breast pump that can be steam-cleaned and sanitized, you'll get access to a pump that is not only cost-effective, but also clean.
Keep in mind that a new breast pump could easily set you back $500.


#8: Hold off on purchasing extra breastfeeding supplies.
If you plan on breastfeeding, it might be tempting to stock up on breastfeeding gear, a new breast pump, and feed-friendly clothing. However, you may want to wait a while before you invest your hard-earned dollars
While breast feeding for a year or more is a noble goal, many women struggle to make it work at home, let alone if they go back to work and have to pump milk throughout the day. By waiting to buy clothing and supplies until you actually need them, you can avoid wasting money on supplies you won't need.

#9: Avoid buying new baby clothes.
Adorable baby clothes may seem like an essential purchase when you shop for baby supplies, but you'll be a lot better off if you can minimize these purchases. Once your baby is born, you'll find they outgrow clothes quickly – or worse, they wear them once and ruin them with puke or leaky diapers.
Fortunately, buying used baby clothing is cheap and easy. You can pick up hardly worn outfits from garage sales, craigslist.org, or local Facebook groups in your area. You may also have good luck picking up clothing "lots" off of eBay, or by purchasing second-hand goodies from websites like Poshmark.com.
#10: Buy baby gear and furniture second-hand.
While many people will say you should never buy car seats second-hand, plenty of baby gear is still perfectly safe when you buy it from other parents. High chairs, changing tables, baby furniture, strollers, and bouncy seats, for example, can be bought and sold over and over again without losing their integrity (in most cases).
When it comes to furniture, it's also important to note you don't need actual baby furniture for your baby. A dresser with a solid surface can work fine as a changing table, for example.

#11: Sign up for formula samples.
Most of the big formula companies offer samples in the mail if you are willing to sign up for their mailing list. Similac has one of the most generous offers for new parents, offering anyone who signs up for their "Strong Moms" promotion up to $400 in free samples and gifts.

#12: Sign up for baby food samples and coupons.
All the big baby food companies are also willing to dole out samples and coupons to anyone who signs up for their list. Try gerber.com, beechnut.com, earthsbest.com, and stonyfield.com to get some initial baby foods for your new baby to try.
Also try to avoid stocking up on baby food until you know what your baby likes. While hoarding 25 jars of a each flavor might seem like a good way to save, you can wind up wasting money if your baby refuses to eat certain brands or food combinations.

#13: Make your own baby food.
Believe it or not, it's not that difficult to make homemade baby food if you have a food processor and some time. Fruits and vegetables can be steamed and pureed, as can some beefier combos like turkey or beef with gravy. And no, you do not need a special baby food processor to make your own.
#14: Don't "overdo" the baby room.
It's tempting to deck out your baby's room in all the latest styles. Baby comforter sets are absolutely adorable, and most come with a bounty of add-on accessories like matching baskets and wall hangings. Unfortunately, these sets are not cheap – and can easily cost hundreds of dollars.
Since your baby won't know the difference anyway, you can skip over this splurge completely and pocket the money instead. Paint your baby's room a neutral color and decorate with items you have already, and you'll be a lot better off.
If you have to purchase fancy baby décor, on the other hand, buying used is the way to go.
Baby Supplies You Don't Actually Need

One of the best ways to save on baby supplies is to avoid buying things you don't need. Fortunately, it's not that hard to figure out which baby supplies are essential – and which ones you can live without.
Before you buy something for your baby, it's crucial to find out which items are important and which are a complete waste of cash. You can find out what other parents think by asking around, but you can also check out this list:
#1: Bottle Sanitizer
"If your baby doesn't need it, don't buy it," says the Frugal for Less expert. Bottle sanitizers are commonly seen as splurges for new parents. Instead of buying a bottle sanitizer, boil the bottle in a pot of hot water or put it in the dishwasher. Most dishwashers have a "sanitize" setting anyway.

#2: Baby Powder
While some old school parents might disagree with this opinion, some say baby powder is a relic of the past. "Baby powder doesn't actually serve any real use, and studies have even shown that talc can be harmful to babies if inhaled," says Jason.

#3: Baby Food Processor
You don't need a special baby food processor or a "Baby Bullet" to make homemade baby food. Any regular food processor will work, provided it's in good condition and can fully puree fruits and vegetables.
#4: Baby Toys
Your baby won't need a lot in terms of toys until they are at least a few months old. You can pick up some cheap rattles and stuffed animals when they're young, but don't go overboard.
#5: Baby Wipe Warmer
Your baby doesn't need wipes warmed before they touch his precious bottom. Also, many parents complain that wipe warmers don't actually work as intended – and that they mostly just dry out wipes and make them unusable instead.

#6: Baby Shoes
Your baby's feet won't touch the ground for a while, which means newborn shoes are practically useless other than for family photos. Skip the costs by not buying baby shoes or, at least, buying used pairs for a few dollars each.
#7: Baby Towels
Baby towels that give your baby a cute animal head may be adorable, but they're totally unnecessary. Your baby will do fine with regular towels, so you can skip this expense altogether.
#8: Baby Robes
We see baby robes in the store all the time, but exactly what is the point? Babies typically go straight from the bath to a comfy outfit fit for bed. A robe is an unnecessary splurge that will probably be used rarely, if at all.

#9: Pacifier Wipes
Even if you take time to purchase pacifier wipes, it's pretty unlikely you'll have them with you if you need them. Trust us, it's perfectly okay to wipe a dirty pacifier off with a regular baby wipe – or even water from the sink.

#10: Décor for a Baby Crib
Because items in a baby's crib increase the risk for SIDS, or Sudden Infant Death Syndrome, you should never buy any kind of crib décor. No crib pillows. No crib stuffed animals. No nothing.
#11: Diaper Genie
Diaper genies can work well for some people who don't mind having a rotting bag of diapers in their house, but others argue these contraptions are less than sanitary. They can also stink after a while because, duh, they are full of dirty diapers.
Instead of using a diaper genie, keep plastic baggies in your room and make a daily trip out to throw them away in an outdoor trashcan.
Apps that Can Help You Save on Baby
According to Jason from Frugal for Less, certain apps can be advantageous when it comes to saving on baby supplies. One of his favorites to access, he says, is the Ibotta app. This free mobile app pays you cash back to take pictures of your receipts, he says.

All you have to do is make sure that the offer on the Ibotta app matches your purchase on the receipt. From there, take a picture and Ibotta will award you with cash back within 48 hours. Right now, they're currently offering around $2 in cash-back on diapers from multiple stores, he notes, although the app works well for other purchases, too.
Some other apps that can help you save on baby include:
Expert Q&A
To learn more about saving on baby supplies and best practices for preparing your finances for a new baby, we reached out to Lucas Casarez, a Certified Financial Planner® and owner of Level Up Financial Planning.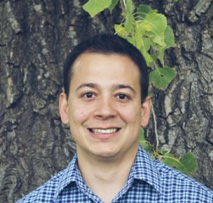 Lucas Casarez

Q. What are some of the most overlooked ways to save on baby supplies?
A. Breast pumps may be covered by your insurance, which is often overlooked. You can receive a high-quality pump and save a couple hundred dollars. When your child is transitioning to eating other foods, you can save a lot by preparing the food yourself. In addition to saving on packaged baby food, you can reduce your families wasted produce by cooking and freezing any leftovers for the future.
Baby resale shops are also not top of mind but are becoming popular, which is a great thing. You can purchase items at a significant discount from store prices and you may even find a few items that are brand new. Babies grow so quickly the first few months that their parents never get around to using some of the smaller-sized clothing and accessories.
Another interesting thing I found out is that Sam's Club isn't necessarily the cheapest on all bulk items. For example, Target actually has a better deal on wipes and diapers, at least here locally. Some stores may even offer price-matching, so you may be able to do your baby supply run all at one store instead of bouncing around to get the best deal on various items.
Q. In your role as a financial planner, what financial steps should families take to become financially secure for their child's sake?
A. Having a game plan makes life so much easier. You're able to project out a lot of things and see where the pain points may be and try and come up with ideas to make them less painful. Nothing ever goes exactly as planned though, but having a blueprint of what to expect makes you feel more confident to absorb the surprises.
One of the biggest issues is child care.. Will one spouse stay home or will you use a daycare or babysitter? All of these options vary in their cost and trade-offs. If one spouse is staying home, that loss of income is going to be pretty shocking unless you prepare yourself for it. Even if they plan to stay home, how long before they jump back into the workforce? Surprisingly, spouses aren't always on the same page for those timelines and it can create other issues.
Another opportunity to potentially save a significant amount is on health insurance. Open enrollment is coming up for most employers and reviewing your health insurance options could easily save you thousands. Even if your current plan was the best fit for you last year, having a child changes things dramatically from an out of pocket standpoint if you don't choose the best plan.
This mainly makes sense if you have multiple options to choose from, but even if you only have access to one plan you still want to project out what your projected out of pocket cost will be. For all insurance coverage options, ask for an analysis on hypothetical out of pocket costs with childbirth. Don't worry, you don't have to add your child before they're born. This typically is handled within 30 days after birth, but you're generally not allowed to change to a different plan as a result of the birth so it's important to choose the best option during open enrollment.
Q. What are some of the ways people waste money on baby supplies?
A. Whenever you go outside the basic necessities in baby supplies, you risk overpaying. Extras that don't tend to get used nearly as often as you'd think include changing tables, diaper genies, and wipe warmers. These things are typically kept in the baby room and for the first 4 months it's not recommended for babies to sleep in their crib. This means that, when you need to change your baby, you're doing it at random places and you get used to not having those fancy accessories.
The first few months, I almost wasted money on clothes and towels because every time my son had an accident that got onto them, my first reaction is to throw it away. You get used to it though and you realize how great laundry stain removers are. My wife calls it a miracle worker! You may also want to avoid name brands, which can make a significant difference in spending from nursery furniture to diapers and wipes. The great thing about technology today is you can look up reviews live while you're in the store to make sure that a product without a name brand still is going to bring the quality you need for your little one.
Another common mistake is that you lose track of all of the gifts you received and maybe even some of your own purchases that were made in advance. It's good to develop a system to check on your stowed away items every week or every other week to make sure you baby doesn't outgrow the clothes before you put them to use and so you don't buy duplicates of other items that you already have.
Question #4: What are the least expensive ways to live "greener" or live in a way that respects the environment?
Jeff Wilson: Changing behavior costs you nothing. Changing how you buy things may cost you a bit more up front, but will ultimately pay you back in energy savings, more comfort, and better health.
Q. What advice do you have for new parents who are overwhelmed with the potential costs of becoming a parent?
A. Don't be caught off guard. Most people have at least 7-8 months notice that an addition is going to be coming. Start imagining the impact in additional cost compared to potential savings.
My family's entertainment budget and dining out has dropped substantially since we had our son 7 months ago. If you know you've been a little bit loose with your spending, start to transition over that 7 months to be more intentional with your spending and slowly rein your family's spending in rather than stomping on the brakes once your child arrives. Everyone who knows me was shocked that I gave up my daily Starbucks to help us save some extra money a few months before we had our son.
I also recommend making a list or a spreadsheet in excel to track your necessities with costs. You can also add in the "wants", but make sure they are marked accordingly so you know that's an optional cost. Tracking these items can help you prioritize the order of purchases and catch great deals when a sale comes up. If you wait for necessities until last minute, then you have to make the purchase at the going rate that day. With planning ahead, I never paid full price on any of the major large purchases. Sign up for the e-mail lists at your top 3 stores you plan to make purchases from and be on the lookout for sales. Again, having a list of the necessities will help you avoid buying the hot items that are typically included in the e-mails you receive.
Q. What are your top 7 or 8 tips for saving money on supplies for a new baby?
If breastfeeding is a viable option, you'll save hundreds of dollars on formula through the first year.
Plan ahead to take advantage of sales and coupons.
Create a baby registry. Even if you tell people you don't need item,s they will end up buying you things so it's better to have them buy the things you actually need.
Test ride anything the store allows you. We bought a general all purpose stroller and hated it when we went on walks. We ended up upgrading to a jogging stroller even though we weren't planning to jog with our son for another few months. It's an amazing difference. We essentially wasted the cost of the first stroller.
Sell old gear to resale shops or on a platform like Craigslist. Your town may even have a Facebook group for these types of transactions.
Buy previous year's models. Most products don't change significantly from year to year and, when a newer model is about to hit the shelves, the stores must clear way by offering clearance sales.
Repurpose furniture for the nursery. It's a fun project for you and your spouse to do and it will save you a ton. Most hardware stores can even match the paint color of the crib so your project looks like it fits the nursery.
Q. What are some supplies parents don't really need but tend to buy anyway?
A. I mentioned a few items earlier, but one thing that it's really hard not to buy every time you go to the store is a new toy. Before you know it, your house looks like Toy 'R Us. Not only is it a bad habit to fall into, but it can also create the expectation of your baby that they should be getting new items every so often, which can carry forward as they get older and the toys become more expensive. If they've outgrown their toys or their toys are badly beaten up, then that's a different story.
Even some things you need may be able to be postponed. Most things in a nursery can wait, so if it's a matter of you going on a shopping spree and having to put the costs on credit cards that you can't quickly pay off, it may make sense to wait until you'll actually need those items and you can save on some of the finance charges.
Q. Do new parents need to set up a savings account for their baby? Why or why not? What other financial moves should parents make in their child's name?
A. It's not urgent to quickly rush to the bank to create a savings account for your baby, but they can be helpful to keep your baby's funds separate from your own accounts. Trying to mentally keep tally isn't the best thing to do with a newborn, as most parents become mentally fatigued from all of the new dynamics going on in their lives.
One important thing to consider is having a will established. Although an unpopular subject at any age, having a will saves your family additional stress and heartache from having to sort out your affairs. Included in your affairs when you have a child is the potential to designate a guardian for your child. If you pass away without a will that outlines guardianship, then your state will determine who becomes guardian. This could cause family members to jockey for position to be named guardian and tear friends and family apart in the process.
Q. Is it important for new babies to get their own 529 plan, or should parents wait? Why?
A. 529 plans are a little unique from a basic savings account because they are specifically designated for qualified college expenses. This restriction allows earnings to grow tax-free and may allow for state tax deductions depending on your state and the plan you choose. Even if you're undecided on college funding for your newborn, a lot of 529 plan providers allow a special link that you can provide to friends and family to make contributions, which can come in handy around the holidays and birthdays.
Whether or not you plan to help fund your child's college education is definitely a personal preference. Oftentimes, parents over commit to helping their child with education expenses and it impacts their retirement options. Remember, your children can borrow money for college, but at least as of 2017 you can't borrow money for retirement. If you're unsure, you can work with a financial planner who specializes in comprehensive planning and that can show you the potential impact of various roads you may choose to walk down. A great resource for finding these types of advisors would XYPlanningNetwork.com.
This time in your life is special for you and your whole family regardless of how much money you spend or don't spend. So, just remember to enjoy it and not let the little unexpected costs or surprises distract you from the joy that you should be having. I want to also reiterate having a plan helps tremendously with reducing your stress and anxiety over the money issues so that you can focus on what really matters.