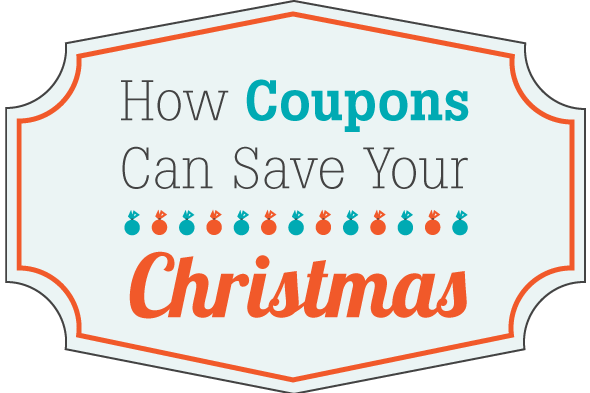 The Christmas holidays are a time of cozy nights around the fire, reunions with loved ones near and far, and the delights of decorating and gift-giving. However, as the season's bills for ornaments, travel, and presents rack up, we can all feel a twinge of our inner Grinch. Last year, the average American household spent $750 on Christmas. Ouch! This holiday season, arm yourself with amazing coupon deals on all aspects of Christmas, and enjoy the gift of savings.

Go Online for Super Savings on Gifts
Gifts to family, friends, and colleagues make up about 75% of total holiday spending. Whether it's the newest smartphone, gaming system, or standbys like toys and clothing, presents are where we all aim to please… and can feel the spending squeeze.

Save on your holiday gifts this year in a number of ways: search for coupons from specific retailers, or search by item. For instance, if your husband has his heart set on a new tablet, search for a company like Samsung to view what sorts of deals the company is offering. Then, try an online search for "tablet" and check the deals for every retailer in one place. You can also browse tags such as "electronics" and "gifts."

Internet retailers also have their own version of "Black Friday." Known as "Cyber Monday," it hits on the first Monday after Thanksgiving. Most online retailers provide all kinds of perks such as free shipping, price slashing, and/or free items with every order. Set a little time aside on that Monday to search your favorite stores and be rewarded with the perfect gifts for everyone in your circle.

Decorate in Style without Breaking the Bank
Don't scrimp on lights, candles, and festive home décor. Even Christmas trees can be purchased with a coupon discount! The "Christmas" tag groups these items together, or you can browse for your specific needs. For example, deduct over $40 on an artisan Christmas tree that lasts all year, or save 25% on Christmas ornaments by ordering early. You can even enjoy discounts on personalized stockings for the family using Personal Creations.

Spend Christmas with Family… and Still Save
The holiday season can be one of the priciest—and frustrating—times to travel, but it doesn't have to be that way! Many airline mile programs have black-out dates around the popular travel days, meaning that free miles cannot be used at those times. However, play around with your dates, and see if you can find something that just skirts the restrictions.

Other money savers for the willing include flying on Christmas Eve, Christmas Day, or New Year's Day. Though some may consider these undesirable days to travel, extreme savings may convince you and your family otherwise. For example, a flight from Houston to Chicago from December 23 to 30 can run to nearly $400. Change the dates to December 24 and January 1, and this price drops to below $270.

Coupon savings are available on all kinds of travel expenses: rental cars, hotel rooms, service fees—even car parts! In terms of flights, receive money off on aggregate booking sites such as Travelocity, or individual airline websites like Alaska Airlines. Saving $50 per flight really adds up.

Bite Down on Delicious Holiday Deals
Coupon-clipping for local grocery stores is always a great way to save on Christmas staples like honey-glazed hams, potatoes, and sugar cookie fixings. Go online for even more money-scrimping deals on luxury brand truffles, or free shipping on fruit and goodie baskets from Harry & David. Heck, even that Christmas ham can be ordered online at a 15% discount!

Send Memorable Holiday Greetings at Low Prices
Stay on top of holiday greetings by browsing all of the incredible deals on cards, photo books, calendars, and more.

Pick out a pretty natural scene for this year's cards with a 30% discount on Christmas card sets from the National Wildlife Federation. Better yet, personalize your cards with adorable family snapshots using photo-editing websites like Snapfish or Shutterfly. You can also create family photo albums or calendars. These are fun to hang in the New Year, or to send as gifts to family members who live far away and would appreciate a keepsake.

Wrapping paper, bows, and other trappings can also be had at a discount. Jazzing up your presents this year is a breeze!

And if you need a little extra help finding the perfect coupon to shop for that certain someone this holiday, try our Coupon Concierge.

From stocking stuffers over the hearth to presents under the tree… all the way to the twinkling star on top, start searching coupons today to unlock a holiday season full of good cheer.